Everybody, if you have a puppy, or a kitty or any animal pet, owners just love there pets, but, We have to take care of our pets, our own childhood memories, to remember, take good care of them.My favorite part of the show pound puppies when the puppies got adopted by there perfect person.heres some stuff, my favorite minor characters :) Enjoy!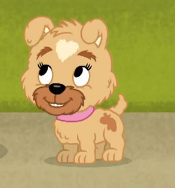 Buttercup is a rough and tumble type puppy, who looks like the lastest toy sensation "Cuddle up, Buttercup"  her person is an 8-year-old Ballerina girl named Izzy Wyzikoski, Buttercup was voice by Grey DeLisle
Izzy Wyzikowski is an 8-year old ballerina girl who adopted Buttercup, a rough and tumble puppy who looks like a latest toy sensation.
Izzy was voice by Cree Summer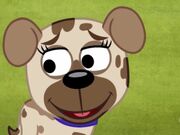 Pooches McFurface is a famous sitcom puppy who looks alot like Cupcake
Pooches was voiced by E.G Daily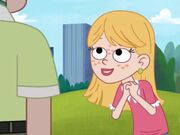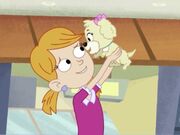 Amy is a child actress who adopted Pooches 
Amy was voiced by Lauren Tom
Dolores Withers is a little girl who adopted Dimples
Dolores was voiced by Tara Strong
Dimples is a puppy who got adopted by a girl named Dolores Withers
Dimples was voiced by E.G. Daily
Ad blocker interference detected!
Wikia is a free-to-use site that makes money from advertising. We have a modified experience for viewers using ad blockers

Wikia is not accessible if you've made further modifications. Remove the custom ad blocker rule(s) and the page will load as expected.