Tundra's brothers are Tundra's older brothers. They appeared in a flashback in "Snow Problem." It is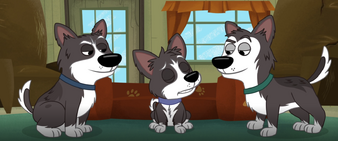 unknown what happened to them afterwards as they were last seen laughing at their younger brother, but Tundra might have escaped them to prevent them from teasing him again.
Ad blocker interference detected!
Wikia is a free-to-use site that makes money from advertising. We have a modified experience for viewers using ad blockers

Wikia is not accessible if you've made further modifications. Remove the custom ad blocker rule(s) and the page will load as expected.