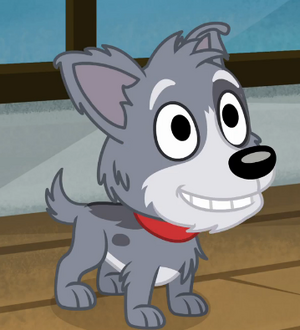 Solo is an adventurous puppy who appeared in "Lord of the Fleas." He was adopted by Mongo. Solo was voiced by Carlos Alazraqui.
Trivia
Solo's hometown is Cape Flounder. Though fictional, it seems to be somewhere in England, as Solo mentions it is home to fish and chips, a common English meal.
Ad blocker interference detected!
Wikia is a free-to-use site that makes money from advertising. We have a modified experience for viewers using ad blockers

Wikia is not accessible if you've made further modifications. Remove the custom ad blocker rule(s) and the page will load as expected.