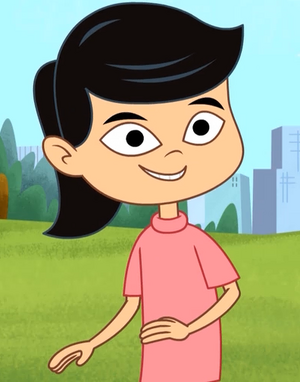 Gina is a little girl who adopted Patches in "The Super Secret Pup Club." She is voiced by Ashley Johnson.
Profile
Gina first saw Patches while she was in the park, and she dragged her mother around town to try to find him. She finally found him at a construction site. Upon seeing her, Patches ran up, jumped in her arms and licked her happily, knowing that he had found his perfect person.
Ad blocker interference detected!
Wikia is a free-to-use site that makes money from advertising. We have a modified experience for viewers using ad blockers

Wikia is not accessible if you've made further modifications. Remove the custom ad blocker rule(s) and the page will load as expected.