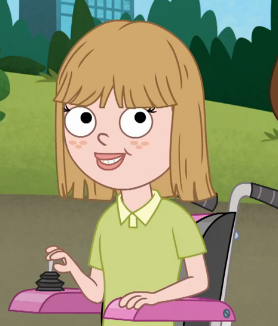 Emily Wilson is a wheelchair-bound little Nine Year old girl who adopted Jackpot and Bert in "Back in Action." Emily was voiced by Lauren Tom.
Emily uses a wheelchair to get around, Jackpot was clearly excited that he'd be a serv ice dog Jackpot accidentally flipped a switch, which caused Emily's mom to spill a drink on it, and it rolled out of control. .
Ad blocker interference detected!
Wikia is a free-to-use site that makes money from advertising. We have a modified experience for viewers using ad blockers

Wikia is not accessible if you've made further modifications. Remove the custom ad blocker rule(s) and the page will load as expected.