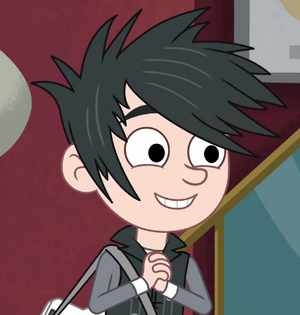 Darth Darkcoffin is a boy who adopted Pugford in "The Pupple's Court." Darth was voiced by Alanna Ubach.
Profile
Darth is the son of rock 'n roll star Osbourne Darkcoffin. Lucky called Osbourne, telling him that he had won a puppy that came with a dog carrier shaped like a tombstone.
Notes
Darth and his dad are a parody of rock 'n roll star Ozzy Osbourne and his family.
Ad blocker interference detected!
Wikia is a free-to-use site that makes money from advertising. We have a modified experience for viewers using ad blockers

Wikia is not accessible if you've made further modifications. Remove the custom ad blocker rule(s) and the page will load as expected.